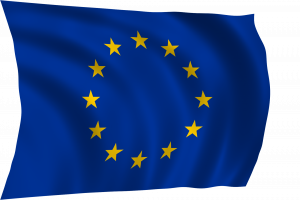 Promoting Europe's Independence in Web Search: SUMA-EV joins forces with 13 other European Research Centers
For the OpenWebSearch.EU project, SUMA-EV has joined forces with 13 other renowned European research centers to develop an open European infrastructure for web search. The project will be contributing to Europe's digital sovereignty as well as promoting an open human-centered search engine market. The European Commission has now approved the project's Horizon Europe funding of 8,5 million euros.

"Free, open and unbiased access to information – we have lost these core principles in web search and urgently need to restore them. This is why we will create an open European infrastructure for internet search, based on European values and jurisdiction." says Michael Granitzer of University Passau and Open Search Foundation, project coordinator of OpenWebSearch.EU.
Over the next three years the researchers will develop the core of a European Open Web Index (OWI) as a basis for a new Internet Search in Europe. In addition, the project will set the foundation for an open and extensible European open Web Search and Analysis Infrastructure (OWSAI), based on Europe's values, principles, legislation and standards.

"We will support the project with our experience in running a large meta search engine for many years. Our background as an organisation that has been on the other side – receiving search results from index-based engines – will benefit the project immensely. Additionally, we as a non-profit organisation will keep ensuring that our central goals of free privacy-respecting access to knowledge are deeply embedded into the foundation of the project." says Phil Höfer, technical counselor of SUMA-EV.

The project has its origins in concerns over the imbalance of the search engine market. Despite being a backbone of our digital economy, web search is dominated and limited by a few gatekeepers like Google, Microsoft, Baidu or Yandex. Thus, information as public good, with free, unbiased and transparent access is not under public control anymore. This imbalance endangers democracy and limits the innovative potential of Europe's research landscape and economy.

"The web was supposed to benefit everyone as a global repository of knowledge. After the continued centralization of the web we as a society need to regain access to this critical part of our infrastructure. The Open Web Index may play a critical role in enabling this access." continues Höfer.

OpenWebSearch.EU's strong multi-disciplinary consortium of 14 European partners is convinced that "the open web search infrastructure will not only contribute to Europe's sovereignty for navigating and searching the web. It will benefit us all as citizens. Based on our own preferences, we will finally have a real choice again when choosing search engines."

OpenWebSearch.EU is the first project the EU has funded to get tomorrow's web search up and running. It will kick-off in September 2022. The 14 partner institutions will initially cooperate over a time-frame of three years. The project has received funding of 8,5 million euros from the European Union's Horizon research and innovation programme under grant agreement no. 101070014.